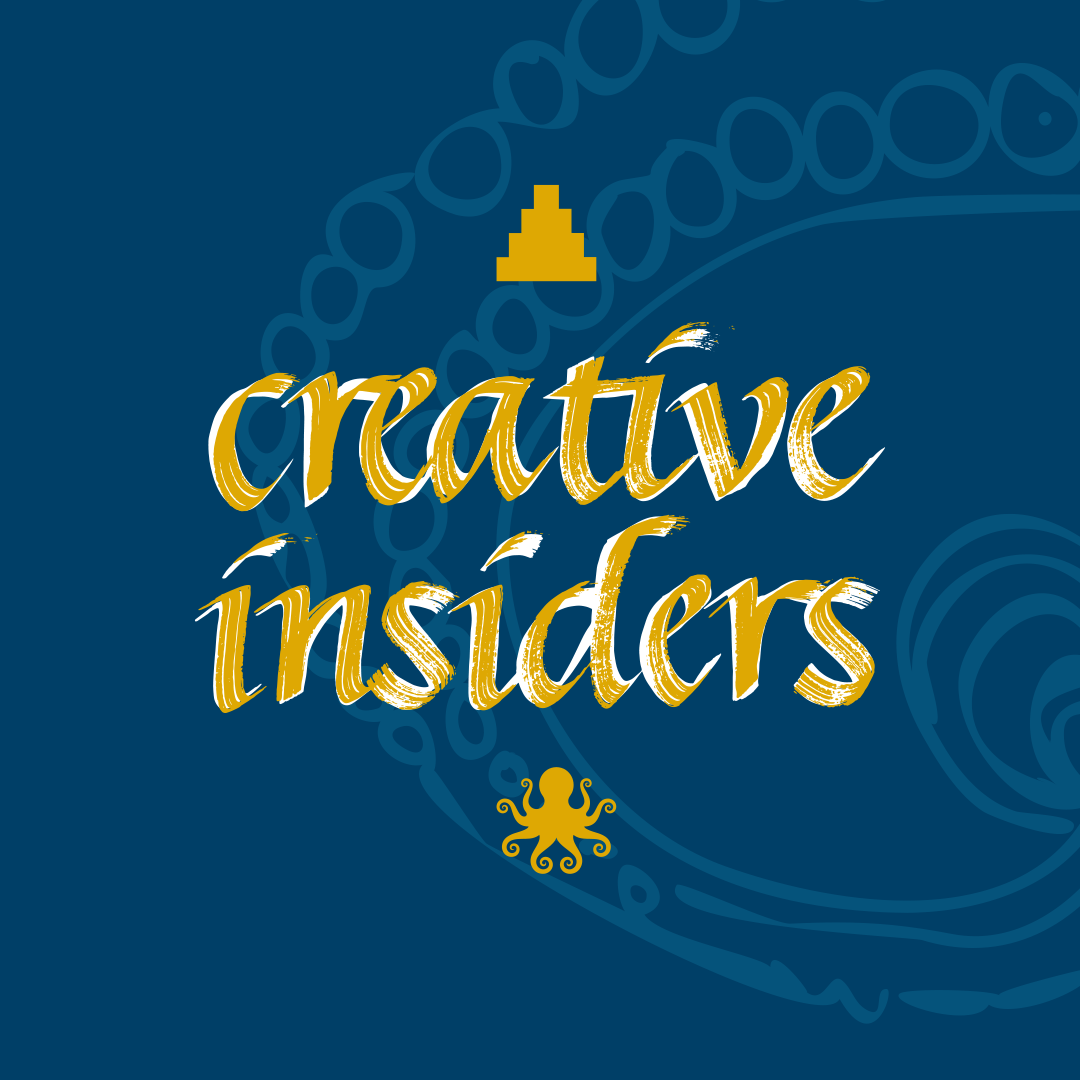 Creative Insiders
matchmaking creative business
Become part of a community of Creative Insiders and develop concepts in a Danish-German collaboration:
sign-up for Creative Insiders - the Prototyping Call here
We support with 500€ for concept developement and additional 1.000€ for prototypes.
1. Call - 500 € for Cooperations - deadline 19.05.2020
download German flyer
download Danish flyer
2. Call - 1.000 € for Prototypes (KielRegion) - deadline 30.06.2020
For more information: https://www.kielregion.de/wissenschaft/innovationsfestival/
download German flyer
download Danish flyer
Information for 1. Call
How does it work?

Curious? Join our Virtual Coffee Room!
We host two Virtual Coffee Rooms with networking and speed-dating among creatives from across the Danish-German border. And if you get an idea with another Creative Insider, you can get our funding to develope the idea.

11.05.2020 from 9-11 - Zoom Link
or
15.05.2020 from 9-11 - Zoom Link
Creative Insiders support
We select 10 Creatives Insiders in teams of two from all sign-ups. Each Creative Insider gets 500€ to develop and visualize an idea for a future business collaboration. And you get access to a free coworking spot in Kolding at the Pakhuset, in Kiel at Starterkitchen and vekselwerk, in Lübeck at WeDSGN or in Roskilde at Roskilde Handelsskolen in June 2020.
Each selected Creative Insider must hand-in a collaboration description including a short text and foto or sketch by the 20.06.2020.
sign-up for Creative Insiders here
Selection criteria
(1) participants are from creative industries
(2) Danish-German collaboration between two Creative Insiders
(3) business or private adresse in Schleswig-Holstein or Southern Denmark and Zealand (except Copenhagen).
We give priority to creatives from the VekselWirk network and activities.
Showroom
The collaboration concepts will be presented at the Creative Insiders Brunch at the international startup festival Waterkant (5.-26.06.2020) in Kiel and the exhibition area of the Creative Impact conference (15.-16.09.2020) in Kolding. All Creative Insiders will get paid transportation and accomodation to the events.


Prototype Call
After finalizing your concept, you can get additional 1.000€ funding from the InnovationFestival of the KielRegion for making a prototype in a Danish-German collaboration. The prototype will be exhibited at the conference Creative Impact (15.-16.09.2020) in Kolding.
VekselWirk
We are part of the EU project VekselWirk, which creates network, co-creation activities and visibility for the cultural and creative industries across the Danish and German borders. VekselWirk is supported by Interreg Germany-Danmark with funds from the European Regional Development Fund and the City of Kiel.